September 17, 2012, " girl next door - Quanzhou Teachers College professional practice base" in the opening ceremony was held next door girl Quanzhou company, next door girl company general manager Liao Wenwei, deputy general manager Mr. Chen Zhiwen and Quanzhou Normal University Chen Shuren business Information Dean Dean Ouyang Chung Hui and other relevant leaders attended the ceremony.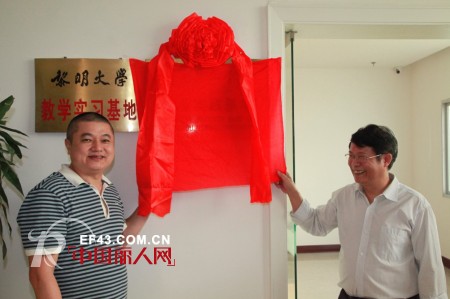 Mr. Liao Wenwei, general manager of the company, and Dr. Ouyang Zhong Hui unveiled

On the opening ceremony, Mr. Liao Wenwei, general manager of the neighboring girl company, on behalf of the Company, extended a warm welcome to all the leaders attending the ceremony. Liao Zong pointed out: As one of the important contents of "Thousand Store Talent Reserve Plan" for the girl next door, By the company's attention and attention, in recent years, next door girls through the campus recruitment, exchange visits, activities and other forms of sponsorship and Quanzhou colleges and universities to establish a good exchange and cooperation. The neighboring girls and Quanzhou Teachers College to complement each other, mutual benefit, sharing of resources and common development, in-depth cooperation between schools and enterprises is to broaden the introduction of talent channels to meet the needs of business personnel to achieve win-win business and schools to adapt to Economic and social development of effective ways. On behalf of Quanzhou Normal University, Ouyang also congratulated the establishment of a professional practice base for the girl next door, and thanked the neighboring girl companies for their support of the teaching and employment of Quanzhou Teachers College. I hope both sides will further strengthen their cooperation in research projects, student internships and employment. .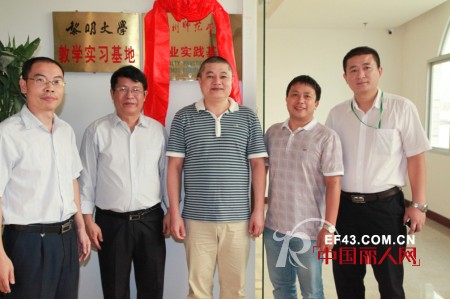 Attend the inauguration ceremony related leaders photo

General Liao said that the cooperation between the neighboring girls and Quanzhou Teachers College to build a professional practice base is another important achievement of both sides in strengthening cooperation between enterprises and colleges. It not only provides the students with powerful experience in social practice, teaching practice and employment Support and career development platform, but also for the rapid development of neighboring girls to provide high-quality reserve personnel laid a solid foundation!

Machine cover is made from coated polyester material, which is a ageing resistant, sunshade protect, waterproof, dust resistant, etc..
Tarp Supply can custom make machine covers of all types and colors. Our PVC covers can be used for indoor and outdoor machine covers, pallet covers, AC covers, equipment covers, log covers and many more.




You can choose any color and any size, the general weight for machine cover is 450GSM, 500GSM, 550GSM, 600GSM.

According to different quality of tarpaulin, lifespan is three to five years.




Machine Cover

Machine Cover,Machine Printing Cover,Tarpaulin Storage Cover,Washing Machine Cover

Ningbo Shuangdun Tarpaulin Trade Co.,Ltd , https://www.sdtarpaulin.com