Shenzhen Taima Garment Co., Ltd. is a professional modern apparel company integrating design, production and sales. The manufacturing, warehousing, distribution and sales platforms are all at the leading level in the industry. The company adheres to the development strategy of "the talented people are prosperous and the standards are set for the future". Having a group of talents with senior and middle-level titles participate in the company's operation and management, making the "TEMAR" brand more competitive.

In 1996, the Hong Kong Taima (International) Group established the Shenzhen Taima Garment Co., Ltd. with full capital injection and established the "TEMAR" brand in the same year.
"TEMAR" is mainly based on imported fabrics, using printing, embroidery, beading and Other production processes, combined with simple and rich design, exquisite and efficient production process has been favored by customers. The company has developed more than 180 stores (cabinets) in the country and employs nearly 600 people. The marketing network covers over 100 large and medium-sized cities such as Shanghai, Beijing, Shenzhen, Guangzhou, Shenyang, Chengdu and Chongqing.

The brand profile "TEMAR" has always been based on exquisite embroideries, beading and hot drilling techniques. It adopts various fashion elements in a rational manner. It is ecologically friendly, harmonious, natural, elegant and confident as its core concept. After innovation and improvement, it is in line with the modern world. , Colliding with fashion, interpretation of urbanization, feminine fashion "TEMAR"
"TEMAR" takes urban women aged 25-45 as their mainstream consumer groups. The design concept is simple and generous, and touches emotions with the charm of details. The simplicity is rich and natural. The simpleness of the urban sense, in the rustic fashion becomes real and intriguing. Inadvertently reveals the modern urbanization femininity of intellectuality, elegance, attainment, and calmness.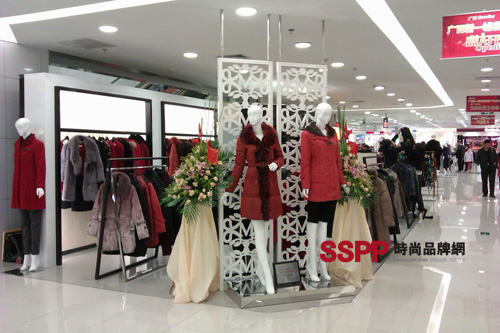 Shenzhen TEMAR Taima Women Guangzhou Huadu Guangbai Taima Women's Counter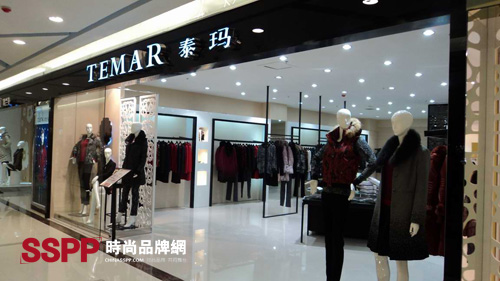 Shenzhen TEMAR Taima Women's Linyi Belle Plaza Taima Women's Counter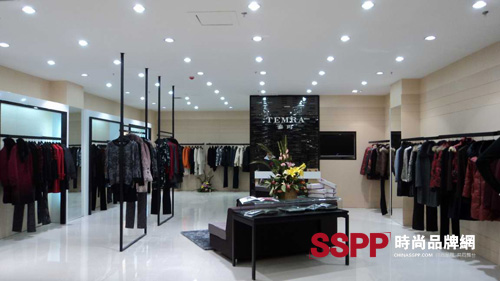 Shenzhen TEMAR Taima Women's Linyi Belle Plaza Taima Women's Counter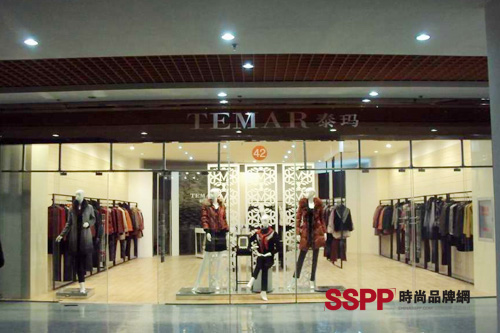 Shenzhen TEMAR Taima Women's Ordos Dongxing Times Taima Women's Counter

First, Shenzhen Taima Women's joining conditions:

1. Recognize, accept and implement the TEMAR Taima Women's brand concept and operation mode;

2. Has a strong brand awareness, brand philosophy and marketing capabilities;

3, with terminal sales management experience and shop operations management experience;

4. Location and area requirements for counters (halls):

A. A category of department store counters, a type of commercial area in busy areas, counters with a saleable area of ​​no less than 40 square meters, shops with a saleable area of ​​no less than 60 square meters, requiring a door width of at least 6 meters;

B, non-a type of department store counters or non-a type of commercial areas in busy areas, counters, a practical area of ​​not less than 50 square meters, shops, practical area of ​​not less than 80 square meters, require a door width of at least 8 meters, the mall counter must Is the side hall;

5. Minimum start-up capital requirement: 20-25 million (excluding the rented store fees);

6, the shop must be equipped with computers, the company presented a unified terminal POS software;

7, actively cooperate with the company's management and operation process, timely feedback market information and communicate with the company's management personnel and contact;

8. Understand the economic capabilities, spending power, and market potential of the market in your region, and have your own business plans;

Second, Shenzhen Taima TEMAR ladies brand joined the policy;

1. Free franchise payment (only 1 to 50,000 contract performance bond fees are paid, and the contract will be refunded in full and without interest);

2. Obtain the exclusive right to operate the contract signing area

3, the national unified retail price, to give reasonable supply discounts and replacement rates;

4. All franchise stores that meet the company's VI image may be given corresponding prop shelf support policies.

Shenzhen Taima Women's official website: http://
Shenzhen Taima Women's Spring/Summer 2012 Online Merchant Joining Special:
Http://TEMAR/

Pin Buckle,Garment Accessories,Belt Buckles,Belt Accessories

Yaobo Metal Factory , http://www.dgbuckles.com